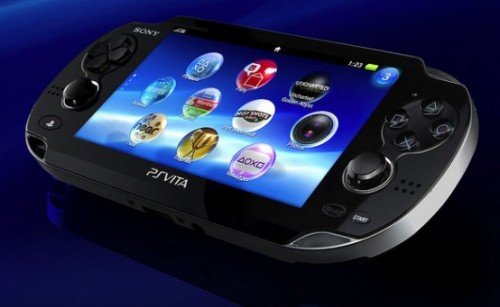 Sony ha rilasciato la lista completa dei giochi
PSone Classics
che saranno giocabili su
PlayStation Vita
non appena sarà reso disponibile il nuovo aggiornamento software questa settimana.
In Nord America l'update 1.80 per PS Vita sembra essere già disponibile mentre da noi in Europa questo aggiornamento arriverà nella giornata di domani, 29 agosto. Attualmente negli States sono disponibili solamente Arc the Lad, Cool Boarders 2, Final Fantasy VII, Hot Shots Golf 2, Jet Moto, Syphon Filter, Tomb Raider, Twisted Metal 2 e Wild Arms.


Secondo quanto riportato da NeoGAF gli utenti americani possono scaricare i seguenti giochi su PS3 e trasferirli su Vita tramite il media manager: Castlevania: Shadows of the Night, Final Fantasy IX, International Track and Field+, Legacy of Kain: Soul Reaver, Medieval, Metal Gear Solid, Rally Cross, Resident Evil 3: Nemesis, Silent Hill, Wild Arms 2 e Xenogears.
► GIOCHI PSP COMPATIBILI CON PS VITA
Questa che segue è però la lista completa di tutti i giochi PSone che saranno giocabili su PS Vita da domani anche in Europa, rilasciata da Sony direttamente sul blog ufficiale di PlayStation, inoltre è stato pubblicato anche un video dimostrativo delle nuove funzioni, che potete trovare in fondo all'articolo dopo la lista dei games.
Cool Boarders
Cool Boarders 2
Crash Bandicoot
Crash Bandicoot 2: Cortex Strikes Back
Crash Bandicoot 3 Warped
CTR: Crash Team Racing
Destruction Derby
Everybody's Golf 2
G-Police
Jet Rider
Jet Rider 2
Jumping Flash
Kula World
Kurushi Final
MediEvil
Motor Toon Grand Prix 2
Rally Cross
Syphon Filter
Syphon Filter 3
Twisted Metal
Wild Arms
WipEout
40 Wink
A Bug's Life
A Bugs Life and Monsters Inc bundle
Abe's Exoddus
Abe's Oddworld Oddysee
Airboat
All-Star Boxing
Arc Arena: Monster Tournament
Arc the Lad
Arc the Lad II
Arc the Lad III
Arcade Hits: Shienryu
Arcade Hits: Sonic Wings Special
Atari Anniversary Edition
Atlantis
Atlantis and Hercules Bundle
Bishi Bashi Special
Blockids
Blood Omen: Legacy of Kain
Bugriders
Buzz Lightyear of Star Command
Centipede
Cho Aniki
Constructor SYSTEM 3 SOFTWARE
Critical Depth
Dezaemon Plus
Disney's Action Game ft. Hercules
Dodgeball
Driver
Eagle One: Harrier Attack
Fear Effect
Fear Effect: Retro Helix
Fighting Force
Fighting Force 2
Final Fantasy VIII
Final Fantasy IX
Final Fantasy V
Final Fantasy VI
Final Fantasy VII
Front Mission 3
Gaiaseed
Galaxy Fight
Gex
Gex 3: Deep Under Cover
Gex 3D: Enter the Gecko
Grandia
Gubble
Guilty Gear
Gunship
Hardcore 4X4
International Track & Field
Jigsaw Madness
Judge Dredd
Junior League Soccer PS1
Legacy of Kain: Soul Reaver
Lilo & Stitch
Little Mermaid 2
Little Mermaid 2 and Winnie The Pooh bundle
Metal Gear Solid
Mickey's Wild Adventure
Miracle Quad Racer
Miracle Space Race
Missile Command
Monsters Inc
Motorhead
N20
Namco Heritage bundle
Pandemonium
Pandemonium 2
Parasite Eve 2
Peter Pan
Pong
Pooh's Party Game
Rageball
Rainbow Six
Rascal Racers
Rayman
Rayman 2: The Great Escape
Reel Fishing
Re-loaded
Resident Evil 2
Resident Evil 3: Nemesis
Resident Evil: Director's Cut
Ridge Racer Type 4
Sheep
Silent Hill
Snowboard Racer
Sorcerer's Maze
Spin Jam
Sports Superbike
Streak
Street Fighter 2 Alpha
Super Star Dance Club
Tarzan
Tekken
Tekken 2
Tomb Raider
Tomb Raider: The Last Revelation
Tomb Raider Chronicles
Tomb Raider 2
Tomb Raider 3
Toy Story 2
Toy Story Racer
Toy Story Racer and Toy Story 2: Woody and Buzz bundle
Vagrant Story
Alundra
Urban Chaos