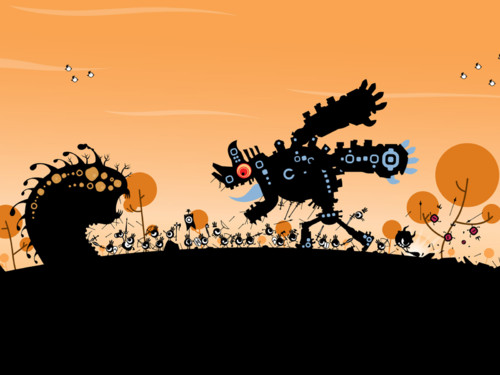 Oggi vi proponiamo gli sbloccabili di
Patapon 2
, un'esclusiva
PSP
del 2009, ma un gioco ancora molto amato dai fan.
Patapon 2 fa parte del genere dei cosiddetti god game, dove il giocatore controlla su larga scala tutto quello che accade.


Minigiochi
Fah Zakpon (Farming) Minigame: Batti Centura Lv.3
Kon Kimpon (Mountain) Minigame: Finisci il Nanjaro Hill Training Course Lv. 1.
Pan the Pakapon (Tree) Minigame: Finisci il Juju Jungle Training Course.
Rah Gashapon (Cooking) Minigame: Batti Phoeniti/Fennichi Lv. 3.
Ton Kampon (Blacksmith) Minigame: Batti Manboroth Lv. 3.
Tsun Tunpon and Tsuku Tsukupon (Alchemy) Minigame: Batti Manboth Lv.3.
Miracoli/Jujus
Attack Miracle: Batti l'invincibile Dragon Majidonga LvL 3.
Blizzard Miracle: Finisci Watchtower e Two Karmen Mission.
Defense Miracle: BAtti Fearful Tentacle Monster Darachura Lv 3.
Earthquake Miracle: Batti la Living Fortress Cannodears LvL 3.
Rain Miracle: Finisci la missione Mushroom shroom shroom Nyokiri Swamp in Second Time.
Storm Miracle: Batti il Generale God dello Staff Hookmen.
Tailwind Miracle: Finisci la missione Mystery of the Desert's Sandstorm Mission in Second Time.