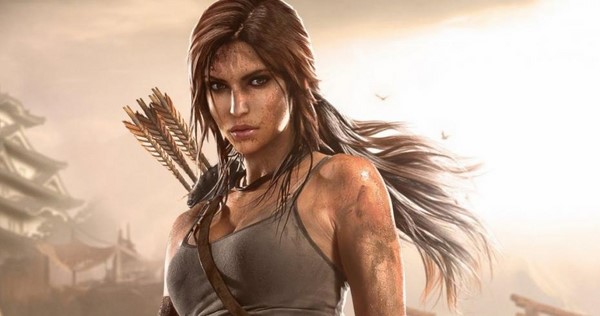 Tomb Raider: Definitive Edition è una versione aggiornata dell'omonimo reboot di Lara Croft lanciato ormai quasi un anno fa. Sviluppata esclusivamente per console next-gen PlayStation 4 e Xbox One, quest'edizione punta a offrire chiaramente un comparto grafico aggiornato, non solo in linea con le tecnologie già offerte dalla versione PC all'epoca, ma in grado anche di aggiungere qualcosa in più.
Il modello poligonale di Lara è stato infatti completamente rivisto per offrire un aspetto ancora più realistico, senza contare tutti gli effetti di nuova generazione che garantiscono un impatto visivo decisamente migliorato rispetto l'edizione originale. Tomb Raider: Definitive Edition girerà alla risoluzione 1080p con 30 frame per secondo "granitici" garantiti su entrambe le console, senza deludere quindi i possessori di una o dell'altra. Il lancio è previsto in Europa il 30 gennaio, ecco la lista trofei completa per la versione PlayStation 4.
True Survivor (Platinum)
Unlock every Tomb Raider: Definitive Edition trophy.
Bookworm (Bronze)
Find 25% of all documents.
Historian (Bronze)
Find 75% of all documents.
Relic Hunter (Bronze)
Collect 25% of all relics.
Archaeologist (Bronze)
Collect 75% of all relics.
Looking for Trouble (Bronze)
Find 25% of GPS caches.
Bag Full O' Cache (Bronze)
Find 75% of GPS caches.
No Stone Left Unturned (Gold)
Find all documents, relics and GPS caches.
Scrounger (Bronze)
Collect 5000 pieces of salvage.
Picky (Bronze)
Loot 200 enemies.
Clever Girl (Silver)
Purchase all skills in one category.
Lethal (Silver)
Purchase all skills in all categories.
Now We're Getting Serious (Bronze)
Fully mod and completely upgrade any weapon.
The Professional (Silver)
Fully mod and completely upgrade all weapons.
Big Game Hunter (Bronze)
Kill and loot 10 large animals (deer, boar, wolves).
Tastes Like Chicken! (Bronze)
Kill and loot 10 small animals (rabbits, chickens, rats).
Feather Duster (Bronze)
Kill and loot 10 flying animals (crows and gulls).
Sharp Shooter (Bronze)
Perform 50 headshot kills in the single player campaign.
Predator (Bronze)
Kill 50 enemies with the bow.
Equalizer (Bronze)
Kill 75 enemies with the rifle.
Widowmaker (Bronze)
Kill 40 enemies with the shotgun.
Gunslinger (Bronze)
Kill 35 enemies with the pistol.
Epic Fumble (Bronze)
Force an enemy to drop dynamite that kills two people when exploding.
Get Over Here! (Bronze)
Rope pull 5 enemies off edges.
Opportunist (Bronze)
Kill 25 unaware enemies.
Down and Dirty (Bronze)
Perform 15 finishers.
Deadeye (Bronze)
Shoot 10 enemies off zip lines.
Former Adventurer (Bronze)
Incapacitate 25 enemies with dodge counter.
One Smart Cookie (Bronze)
Complete one optional tomb.
Intellectually Superior (Gold)
Complete all optional tombs.
Unfinished Business (Bronze)
Complete one challenge.
Inconceivable! (Silver)
Complete all challenges.
A Survivor Is Born (Silver)
Complete the game.
Adventurer (Bronze)
Complete a match in all multiplayer modes.
Artilleryman (Bronze)
Kill 20 enemy players in multiplayer using a turret.
Down Boy! (Bronze)
Kill a zip-lining enemy player in multiplayer.
Entrapment (Bronze)
Catch a player in a snare trap in multiplayer.
Escapist (Bronze)
Survive 10 explosions in multiplayer.
Good Samaritan (Bronze)
Revive a teammate in a multiplayer match.
I'm all that! (Silver)
Win a ranked match in every multiplayer mode.
Sole Survivor (Bronze)
In multiplayer, be the only player on your team that isn't dead or downed.
Lights Out (Bronze)
Kill 10 multiplayer enemies using your melee attack.
Master Blaster (Bronze)
Kill 2 multiplayer enemies with a single explosive.
Monkey Around (Bronze)
In multiplayer, escape death 3 times by using the rope ascender.
Narcissistic (Bronze)
Purchase a new multiplayer character.
On My Way Up (Bronze)
Reach level 10 in multiplayer.
Shopaholic (Bronze)
Buy every upgrade and character in multiplayer.
True Commitment (Silver)
Reach level 60 in multiplayer.
Secret Trophies
Boom Goes the Dynamite (Bronze)
Shoot a bundle of dynamite out of the air.
Crab Cakes (Bronze)
Kill FeeFee the crab.
Chatterbox (Bronze)
Complete all conversations with the Endurance crew.