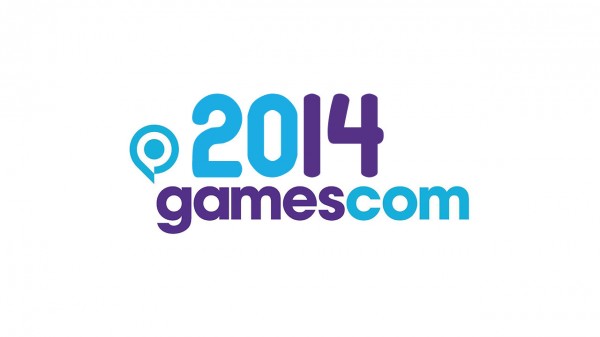 Gamescom è la più grande fiera di videogiochi d'Europa. Ormai l'importanza di questo evento è paragonabile all'E3 di Los Angeles, che solo fino a qualche anno fa era indubbiamente il più grande evento mondiale del settore.

Dopo l'anteprima avvenuta ieri sera del multiplayer di Call of Duty: Advanced Warfare, a partire da oggi il GamesCom 2014 entra davvero nel vivo, con le due conferenze principali, di Microsoft e Sony. Il 13 agosto, primo giorno di fiera per gli addetti ai lavori, sono annunciate le conferenze di Electronic Arts, un evento dedicato ad Halo, ed un evento speciale dedicato a Metal Gear Solid 5: The Phantom Pain. L'utima conferenza è quella di Blizzard.
Martedi 12 agosto
Ore 14:00 – Conferenza Microsoft
Ore 19:00 – Conferenza Sony
Mercoledi 13 agosto
Ore 10:00 – Conferenza Electronic Arts
Ore 11:00 – Halo Stream
Ore 20:00 – Evento Metal Gear Solid 5: The Phantom Pain
Giovedi 14 agosto
18:00 – Conferenza Blizzard
Di seguito trovate l'elenco di tutti i giochi presenti all'evento:
2K
Borderlands the Pre-Sequel
Evolve
NBA 2K15
WWE 2K15
Activision
Call of Duty: Advanced Warfare
Destiny
Bandai Namco
Naruto Shippuden: Ultimate Ninja Storm Revolution
Project CARS
Rise of Incarnates
The Witcher 3: Wild Hunt
Blizzard
Diablo III: Reaper of Souls – Ultimate Evil Edition
Heroes of the Storm
Hearthstone: Heroes of Warcraft
World of Warcraft: Warlords of Draenor
Bethesda
The Elder Scrolls Online
The Evil Within
Capcom
Deep Down
Monster Hunter 4 Ultimate
Ultra Street Fighter 4
Crytek
Ryse: Son of Rome PC
CryEngine
Deep Silver
Dead Island 2
Dead Island: Epidemic
Emergency 5
Metro Redux
Sacred 3
Stronghold Crusader 2
Risen 3: Titan Lords
EA
Battlefield: Hardline
Dragon Age: Inquisition
FIFA 15
Shadow Realms
The Sims 4
Disney Interactive
Disney Infinity 2
Konami
Metal Gear Solid 5: The Phantom Pain
Pro Evolution Soccer 2015
Microsoft
Below
Forza Horizon 2
Halo 2: The Master Chief Collection
Halo 5: Guardians
Killer Instinct
Ori and the Blind Forest
Project Spark
Quantum Break
Sunset Overdrive
World of Tanks
World of Tanks: Xbox 360 Edition
Nintendo
Bayonetta
Bayonetta 2
Captain Toad: Treasure Tracker
Fantasy Life
Hyrule Warriors
Mario Party 10
Splatoon
Yoshi's Woolly World
Nordic Games
MX Vs ATV
The Book of Unwritten Tales 2
The Vanishing of Ethan Carter
Paradox Interactive
Hearts of Iron
Magicka 2
Pillars of Eternity
Runemaster
Super Smash Bros.
SEGA
Alien: Isolation
Hatsune Miku-Projekt DIVA-F 2
Sonic Boom: Rise of Lyric
Sonic Boom: Shattered Crystal
Sony
Big Fest
Bloodborne
CounterSpy
DriveClub
Entwined
Final Horizon
Flame Over
Freedom Wars
Frozen Synapse Tactics
Futuridium
Galak-Z
Helldivers
Hohokum
Hustle Kings
inFAMOUS First Light
Journey
Killzone Shadow Fall: Intercept
The Last of Us Remastered
LittleBigPlanet 3
Minecraft PlayStation 4 Edition
Minecraft PS Vita Edition
Murasaki Baby
The Order: 1886
Pix the Cat
Soul Sacrifice Delta
Super Exploding Zoo
SingStar
The Unfinished Swan
Uncharted 4
Until Dawn
Square Enix
Dragon Quest IV: Le Cronache dei prescelti
Dragon Quest VIII: L'odissea del Re maledetto
Final Fantasy XIV: A Realm Reborn
Kingdom Hearts HD 2.5 reMIX
Lara Croft and the Temple of Osiris
Nosgoth
Theatrythm Final Fantasy: Curtain Call
Ubisoft
Assassin's Creed: Rogue
Assassin's Creed: Unity
Far Cry 4
Just Dance 2014
Just Dance Now
The Crew
The Settlers Kingdom of Anteria
Tom Clancy's The Division
Warner Bros.
Batman: Arkham Knight
Dying Light
Gauntlet
LEGO Batman 3
La Terra di Mezzo: L'Ombra di Mordor
Mortal Kombat X