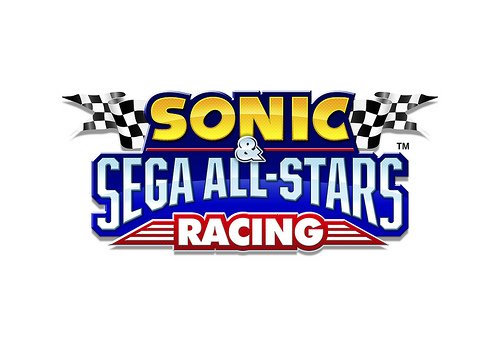 Questi di seguito sono i Trofei e gli Obiettivi di Sonic & Sega All-Stars Racing.
In questo gioco potrete controllare molti personaggi del mondo di Sonic.


After Burner:Eliminate 3 avversari con un'arma tripla.
Altered Beast: Vincete una gara usando una All-Star Move.
Amber De Amigo: Ottenete la licenza AMBER SEGA.
Cat Mania: Evoca un gigante KapuKapu e inghiottite il Big the Cat per la vendicare il topo!
Classic Collection: Vincete una gara con ogni pilota.
Crazy Box: Superate ogni missione.
Dreamarena: Giocate con un amico online.
Enduro Racer: Giocate un centinaio di gare di ogni tipo e in ogni modalità.
Feel The Magic: Usate l'Amy's All-Star per stordire Sonic con l'amore!
Gaining Ground: Prendete un Turbo-Boost Start in ogni evento.
Giant Egg: Usate una Billy's All-Star per sconquassare i corvi!
High Roller: Comprate un elemento di ogni oggetto dal menu Shopping.
Last Survivor: Finite il primo giro in ultima posizione e poi vincete la gara.
Lucky Dime: Comprate un oggetto qualunque dal menu Shopping.
Mega Driver: Ottenete AAA in ogni missione.
Now There Are No Limits!: Vincete la vostra prima Grand Prix Cup.
Power Drift: Effettuate una sgommata di 15 secondi.
Project Rub: Completate una qualunque gara senza fare collisioni.
Racing Hero: Vincete una gara online.
Road Rampage: Eliminate tre avversari con una sola All-Star Move.
Rolling Start: Completate il Test Drive di Sonic.
SEGA World: Completate una gara in ogni circuito della modalità Grand Prix, Single Race o Time Trial.
Shadow Dancing: Defeat a Staff Ghost on any Time Trial course.
Sonic Unleashed: Usate la All-Star di Sonic per eliminare Dr.Eggman.
Streets of Rage: Speronate un avversario mandandolo fuori pista senza usare armi o power-up.
Super Hang-On: Vincete la gara mantenendo la prima posizione in ogni giro.
The Chariot: Usate Zobio e Zobiko per eliminare un centinaio di Curien Mansion Creatures.
Time Stalker: Ottenete un Personal Best Time in ogni gara Time Trial.
Top Skater: Effettuate tre Trick durante un salto in Beat on Tokyo-to – Shibuya Downtown.
Triple Trouble: Effettuate 3 Trick durante un salto e poi atterrate bene.
True Blue: Ottenete la licenza BLUE SEGA.
Turbo: Effettuate 20 Turbo-Boost durante un singolo giro di un qualunque evento.
Up \'N\' Down: Eliminate tutti i concorrenti grazie all'uso manuale di un oggetto.
Wonder Boy: Vincete una gara attraversando il traguardo in retromarcia.
Working Man: Usate la All-Star di Ryo per eliminare Jacky e Akira.
Captain Silver: Ottenete la licenza SILVER SEGA.
Clock Work: Ottenete un Personal Best Time in ogni gara Time Trial.
Death Adder: Eliminate gli avversari per almeno un centinaio di volte in gare online.
Fighters Megamix: Eliminate un opponente con le All-Star Move di tutti i personaggi.
Ghost Master: Sconfiggete uno Staff Ghost in ogni gara Time Trial.
Magical Sound Shower: Gareggiate con ogni brano musicale.
Outrunner: Doppiate un altro giocatore in una gara online.
Red Out: Ottenete la licenza RED SEGA.
To be this good takes AGES!: Vincete tutte le Grand Prix Cup.
Top of the Class: Ottenete AAA in ogni missione.
Virtual Bronze: Ottenete la licenza BRONZE SEGA.
Welcome to the Next Level!: Vincete tutte le gare di una Grand Prix Cup.
Wheels of Fire: Effettuate un Turbo-Boost Start in 3 eventi consecutivi.
Golden Acts: Ottenete la licenza GOLD SEGA.
Ultimate Collection: Vincete tutti gli altri Trofei del gioco.