Ci avviciniamo sempre di più al PlayStation Experience 2016, importante evento a carattere videoludico interamente dedicato all'attuale piattaforma di riferimento di casa Sony: PlayStation 4.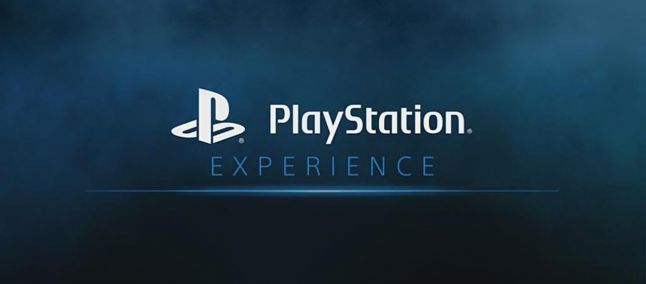 L'evento, come i due anni precedenti, si terrà nel mese di dicembre, precisamente nelle giornate 3 e 4 dicembre. In particolare, il keynote inaugurale si terrà sabato 3 dicembre alle 19:00, ora italiana, e potrà essere seguito in diretta sul sito PlayStation.com e sui principali canali social di Sony (Twitch, YouTube, Facebook). A seguire, è stata svelata anche la line-up ufficiale dell'evento, con i titoli che sarà possibile provare nel corso di quei giorni.
Vediamo insieme la lista ufficiale rilasciata da Sony:
2064: Read Only Memories
3on3 Freestyle
Aaero
Ace Combat 7
Batman: Arkham VR
Bound
Boundless
Brawlhalla
Chasm
Cosmic Star Heroine
Cryptark
Death Tales
Death's Gambit
Destiny: Rise of Iron
Disc Jam
Divide
Drawn to Death
EarthNight
Eitr
EVE Valkyrie
Everything
Fallen Legion
Fantasy Strike
Farpoint
Flinthook
For Honor
Full Throttle Remastered
Future Unfolding
FutureGrind
Gang Beasts
Garou: Mark of the Wolves
GNOG
Graceful Explosion Machine
Gravity Rush 2
GT Sport
Hatsune Miku: Project DIVA Future Tone
Heart Forth, Alicia
Here They Lie
Horizon: Zero Dawn
Human: Fall Flat
I Expect You To Die
Jenny LeClue: Detectivú
Just Shapes & Beats
Killing Floor 2
Knights and Bikes
Let It Die
Loot Rascals
Mages of Mystralia
Masquerada: Songs and Shadows
MLB The Show
Monster Boy and the Cursed Kingdom
Monsters and Monocles
Mosaic
NBA 2KVR
Nidhogg 2
Night in the Woods
NiOh
Obduction
Orcs Must Die! Unchained
Persona 5
Plague Road
Pox Nora
Psychonauts in the Rhombus of Ruin
Pyre
Rain World
Rainbow Six: Siege
Randall
Ray's the Dead
Refactor
Resident Evil 7 biohazard
RIGS Mechanized Combat League (PS VR)
Robinson: The Journey (PS VR)
Salt and Sanctuary
Shadow Warrior 2
Shakedown: Hawaii
SmuggleCraft
Snake Pass
Sniper: Ghost Warrior 3
Sonic Mania
Star Wars: Battlefront Rogue One: Scarif
Star Wars: Battlefront Rogue One: X-Wing VR Mission
Statik
Street Fighter V
Sundered
The Church in the Darkness
The King of Fighters XIV
The Last Guardian
Tooth and Tail
Uncharted 4: Fine di un Ladro – Survival
Until Dawn: Rush of Blood
VR Worlds
Watch Dogs 2
XING: The Land Beyond
Yakuza 0
YIIK: A Postmodern RPG
Yooka-Laylee
L'appuntamento con il PlayStation Experience è fissato per sabato 3 dicembre alle 19:00, ora italiana.