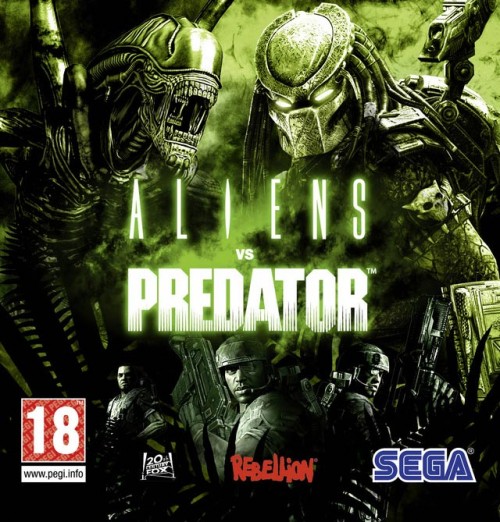 Pochi giorni fa vi abbiamo presentato un'interessante
anteprima di Aliens VS Predator
, sparatutto in prima persona sviluppato da Sega, in uscita su console PlayStation 3, Xbox 360 e PC il 19 febbraio 2010.
Sono stati pubblicati online i trofei per PS3 di questo gioco, che evidentemente corrisponderanno anche agli obiettivi Xbox 360. In totale sono 50, 35 di bronzo, 13 d'argento, 1 d'oro e 1 di platino.


Bronzo
Club Hopper
Sopravvivi al party a the club
Exit Strategy
Scappa da C-block
You Have My Sympathies
Dai una mano a Van Zandt
Regicide
Elimina la matriarca
I Will Never Leave You…
Trova Tequila
..That's A Promise
Porta Tequila alla chirurgia
One Big Bug
Elimina The Pretorian
Come to Mama
Libera la matriarca
Breaking Quarantine
Fuggi dal laboratorio di ricerca
Grunt Hunt
Elimina tutti i marines dalla colonia
Under Pressure
Enigma delle rovine risolto
Grim Reaper
Nella campagna Alien raccogli tutti i civili
It Uses The Jungle
Attraversa Getaway
Fallen Comrade
Trova la Youngbloods nella giungla
Matter of Honor
Destino del Predator Elite scoperto
Eyes of the Demon
Antica maschera ottenuta
World of Hurt
Supera la prova di combattimento
Breaking and Entering
Trova la strada nel laboratorio di ricerca
Reclaimer
Trova il secondo manufatto
Stay Frosty
Completa Marine a difficile
I Admire its Purity
Completa Alien a difficile
It Ain't No Man
Completa Predator a difficile
Quite A Specimen
Elimina i 50 Royal Jelly Containers
Fortune and Glory
Trova le 45 Predator trophy bells
Scatter Shot
In sopravvivenza uccidi 20 nemici in meno di 60 secondi con la tua squadra
I Like to Keep This Handy
Elimina 2 nemici con un colpo di fucile
Spin Doctor
Uccisi 2 nemici con un disco da battaglia
Let's Rock!
Uccidi 5 nemici con una raffica smartgun
Sniper Elite
10 headshot
Stick Around
Uccidi 20 nemici con Combi Stick
Welcome to The War
Finisci la prima Ranked Match in modalità Deathmatch standard
Killer Instinct
Arriva primo in una partita deathmatch standar
Very Tough Hombre
10 uccisioni di fila senza morire in una partita classificata
Persecution Complex
Raggiungi PERSECUTORE più di una volta in una partita classificata
Ain't Got Time to Bleed
Guarire o rigenerare 30 blocchi di salute in Survivor
Argento
Game Over, Man!
Finisci le 3 campagne
Get to the Chopper!
Recupera il Weyland's datapad
Alien vs Predator
Crea una nuova specie
Extinction Agenda
Distruggi Abomination
I LOVE the Corps!
Finisci Marine a difficoltà Nightmare
Magnificent, Isn't It?
Alien a difficoltà Nightmare
One Ugly Mother
Predator a difficoltà Nightmare
Harsh Language
Scopri tutti i 67 Diari Audio
Gunslinger
Uccidi 30 nemici con le pistole
Serial Killer
Vinci 10 partite classificate in qualsiasi modalità Deathmatch
Six Pack
Gioca con 6 amici in una partita classificata
The Uninfected
Finisci una partita infestamento restando l'ultima preda
Welcome to the party
6.000 XP in Partite classificate

Oro
Real Nasty Habit
18060 XP in Partite classificate

Platino
Not Bad For A Human
Ottenere tutti i trofei precedenti.